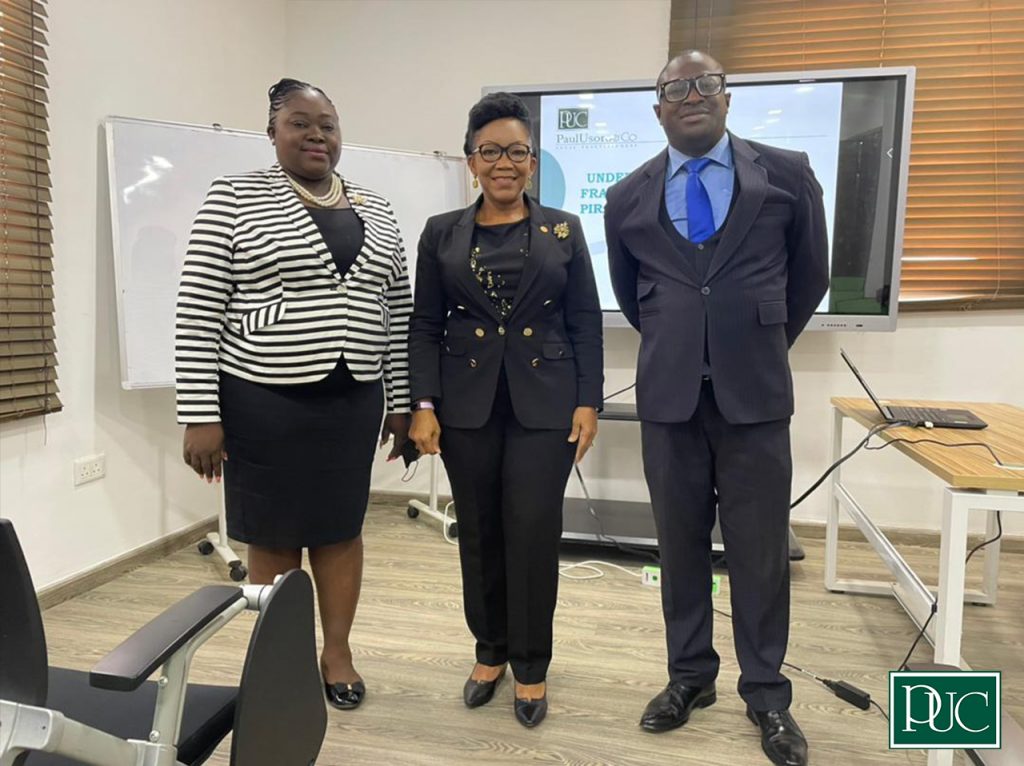 Paul Usoro & Co. ("PUC") was engaged by the Federal Ministry of Transport ("FMOT"), Nigeria to facilitate a 2-day training on the legal framework for combating piracy and other maritime crimes in Nigeria.
The training came up on the 26 – 27th of January 2022 in Abuja and covered the historical perspective to piracy, the substantive law on piracy in Nigeria (Suppression of Piracy and Other Maritime Offences Act 2019) and the practice and procedure of prosecuting maritime offences in Nigeria.
The PUC team at the training was led by our Managing Partner, Mrs. Mfon Usoro and the presentations were delivered by our Partner, Mrs. Adetola Bucknor-Taiwo, Senior Associate, Mr. Ime Edem Nse and Navy Captain Warradi Enisuoh as a guest speaker.
The event was insightful and well received by the participants.